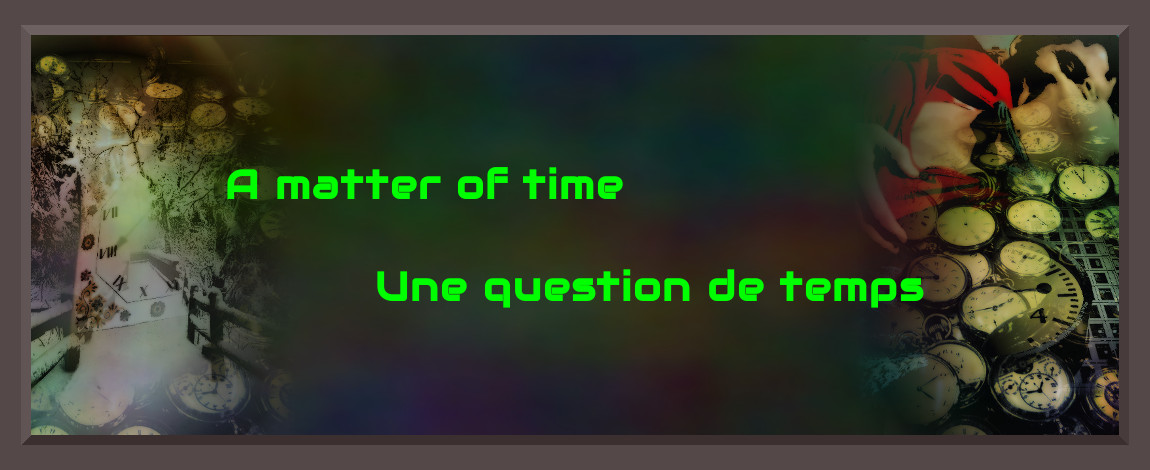 A matter of time | Une question de temps
A downloadable game for Windows, macOS, and Linux
Histoire - Story
Un Agent Voyageur, coincé en 2014 à cause de son régulateur défectueux, consigne dans ses comptes-rendus de mission ses efforts pour retourner chez lui, à son époque…
An Agent Traveller is stuck in 2014 due to his malfunctionning regulator. Follow in his mission reports his desesperate efforts to get back home at his time.

Concept
"Une question de temps" est un visual novel (plus précisément un kinetic novel - pas de choix durant l'histoire) réalisé avec le moteur Ren'Py.
"A matter of time" is a Visual Novel (more precisely a Kinetic Novel - no choices) made with Ren'Py.

Ma méthode de travail est la suivante : je choisis un mot-clé arbitaire, je cherche des images sous licence Creative Commons sur Flickr, et je me laisse inspirer par les images pour raconter une histoire. Le mot-clé de cette histoire était "Temps".
Here is my working process : I choose a random word, use Flickr Creative Commons search engine to find arbitrary pictures, and I try to imagine a story that goes with the pictures. Keyword for this story was "Time".

Caractéristiques - Details
3049 mots (10-15 minutes de lecture) / 3 049 words (10-15 minutes reading)
8 images supports pour l'histoire (+ une image pour les titres) / 8 images for the story (+1 for titles)
8 pistes musicales / 8 music pieces
3 effets sonores / 3 sound effects
Langues : français + traduction anglaise / French + english translation
Licences - Licensing
Histoire, textes et programmation - Story, writing and coding : Creative Commons BY-SA (paternité + partage à l'identique)
Images, pistes musicales et effets sonores : consulter les crédits in-game (variété de licences, principalement CC0, CC-BY, CC-BY-NC et CC-BY-NC-SA)